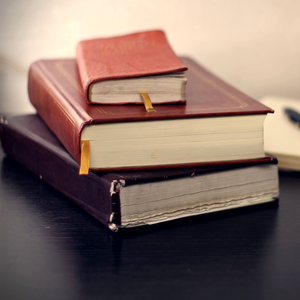 At times like these when so much public attention is suddenly given to race and racism, it is easy for some European Americans to give in to White guilt. My teenagers sometimes come home from school loaded down by White guilt. They have had an experience that makes them feel guilty about being White, and they feel paralyzed by it. Harris and Schaupp do an excellent job of characterizing White guilt and its ability to hinder racial reconciliation rather than promote it. They address it at a couple of points in their book. I will provide helpful quotations and some brief discussion.
First, "white guilt isn't the true spiritual guilt that leads to repentance and freedom. It is a passive feeling of shame about being white. If we feel ashamed of being white, we are not confessing specific sin, replacing it with good choices and letting God restore us. Because we don't know how to transform those feelings of shame into life-giving repentance, we avoid the truth of our past and our present. We cannot handle the truth until we learn to repent" (p. 127). White guilt is a trap that can become a holding station. Those who are paralyzed by White guilt may eventually turn to self-hatred or to a defensive posture (p. 146). Harris and Schaupp help us to see that this type of guilt does not do any good. They counsel White people to recognize White guilt and to actually take action, that is, to actually engage in reflection and repentance for sins of racism, followed by seeking to understand and confront racism in its various forms.
This is important, because Whites who are walking around under a "cloud of 'white guilt'" are not very useful in the struggles against racism and for racial reconciliation (p. 151). "When we white people are afraid of saying the wrong thing, we just keep our mouths shut" (p. 151). That is not what many of our non-White friends want. They want to engage with us and may think, "What good are you to me if you just sit there feeling bad about yourself?" (p. 151). Jesus wants to help us to confront White guilt. "Jesus has something far better for us than merely struggling to be 'the good white person.' He wants to fill us with his Spirit and make us courageous, fearless, and proactive advocates—empowered white people with a voice" (p. 151).
If you want to be a European American who is a proactive advocate, you need to read Being White! You will feel challenged, encouraged, and, hopefully, empowered!
Check out the book by clicking on the image below: